Hirado to exhibit at Metal + Metallurgy China (Mar. 13 – 16, 2019)
Details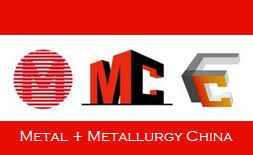 Hirado is pleased to announce that we will be exhibiting at the Metal + Metallurgy China show in Shanghai, China from March 13th to March 16th 2019.
Metal + Metallurgy China is one of the largest iron casting exhibitions in China. Renowned international foundry equipment manufacturers are expected to attend and show their latest solutions for the ever growing Chinese and Asian foundry markets.
Hirado has been providing iron casting producers in China with its foundry solutions, such as the Casting Splitter EP Series & Snap Breaker SB Series, for over 20 years.
Visitors to our booth can expect to see the latest innovative solutions.
Show details can be found below:
Hirado Machinery (Shanghai) Co., Ltd. (Hirado Group Company)
Booth No: E5T47
Place: Shanghai New International Expo Centre, Shanghai, China
We look forward to seeing you at our booth.