Hirado debuts new Crawler/Excavator Washing System – GOSEN HKSR-6110
Details
Gosen HKSR-6110 Crawler/Excavator Washing System
Hirado is pleased to announce the launch of its newly developed GOSEN HKSR-6110 Washing System for small and large excavators/crawlers.
This system was developed in response to the market demand for an automatic and extremely powerful washing system.
Videos of the system debuted at the ARA Rental Show 2019 in California, U.S.A. amongst great interest.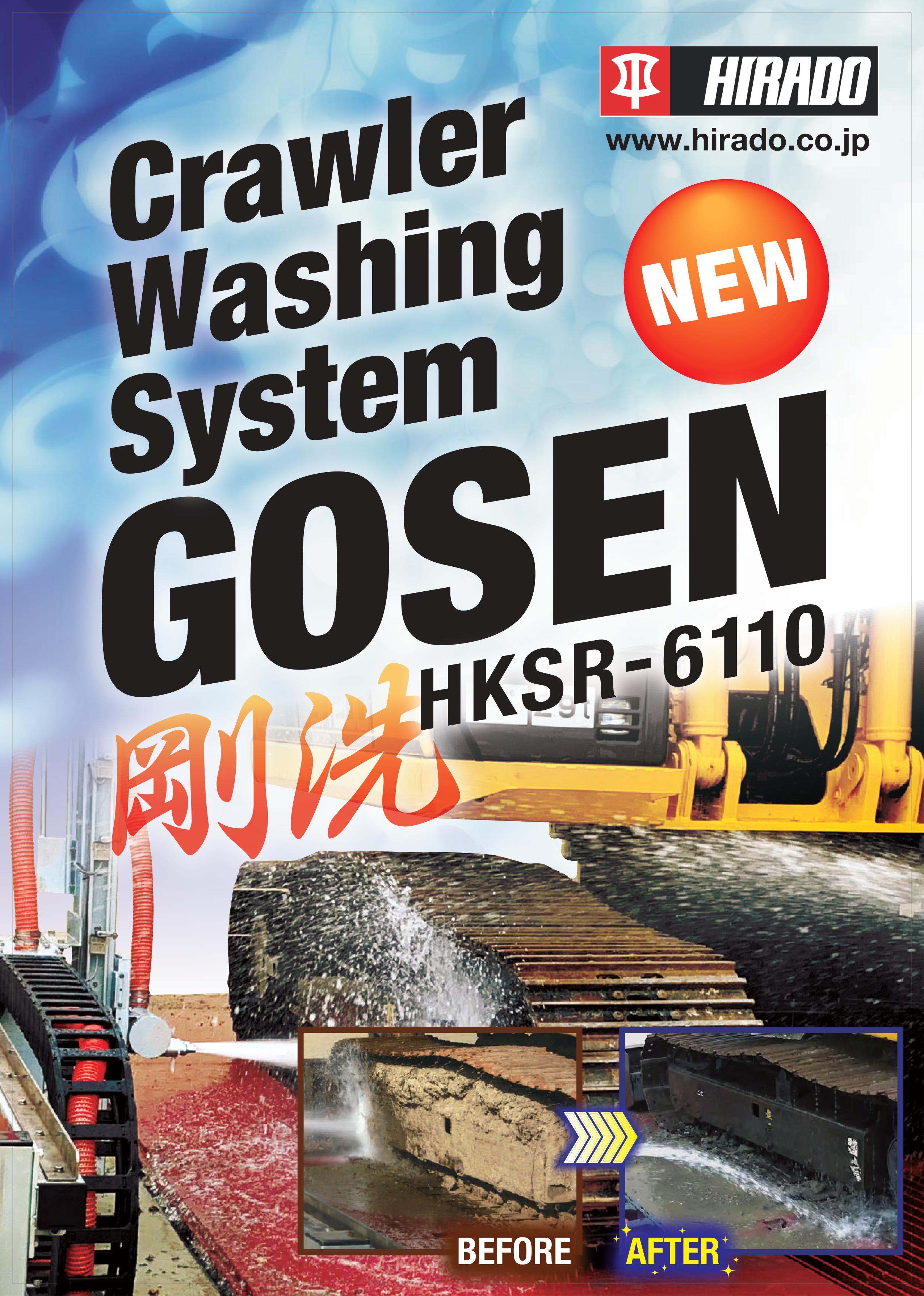 Unique Features
・Easy operation. Starts at the push of a button.

・Original Multi Drive System ensures that all track areas are cleanly washed

・Powerful washing realized through specialized "GOSEN Nozzels"

・Large AND small excavators/crawlers can be cleaned by selecting

the required washing mode (Up to 4 modes selectable)

・Customizable washing range and speed

・Warning buzzer equiped standard for safety

・Designed for easy maintenance and installation

・100% Made in JAPAN
Release Date & Contact Information
The GOSEN HKSR-6110 for the domestic Japanese market will be available for ordering from March 1st 2019
The international version for users outside of Japan will be released in the fall of 2019, with pre-orders already accepted.
For more information, please contact the international team at the adress below:
Hirado Kinzoku Kogyo co.,ltd.
International Team
6-22-37 Tsukiguma, Hakata Ward
Fukuoka City, Fukuoka Prefecture
812-0858 Japan
Fax:+81-92-503-6749
info@hirado.co.jp